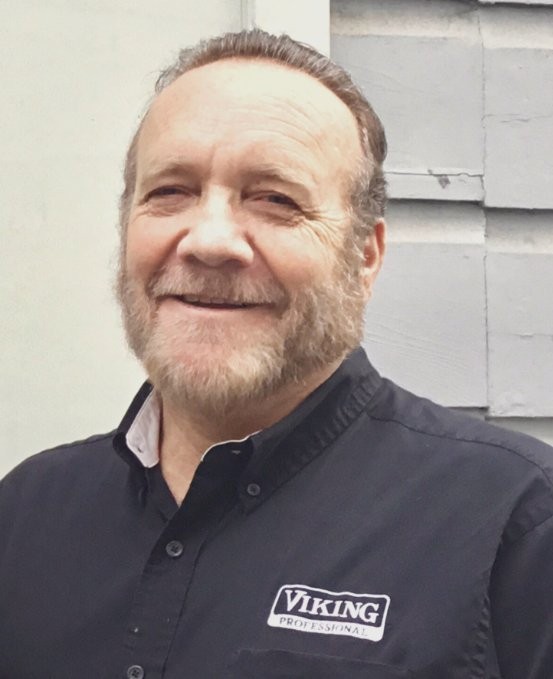 As JEFF PETERSON, founder of Premium Home Appliance (PHA), retires on March 3, 2018- a new management team will take over PHA and this will be under the leadership of CYRUS PETERS.
I first met Cyrus when I recruited him to be a Viking authorized servicer for the Modesto area in 2007 while I was the Regional Service Manager for The GSC the Viking distributor for Northern California. When I left The GSC in 2008 to start my own business, I maintained a mentor-relationship with Cyrus as he built his business.
Cyrus has modeled his business after Premium Home Appliance with a focus on outstanding customer service and a strong technical knowledge of the Viking product.
When I decided to retire, it seemed a perfect match for Cyrus to take over the business and to continue our stellar reputation, earned over the last ten years in business in San Francisco. This represents a "coming home" for Cyrus who has looked for an opportunity to expand into San Francisco as well as return to his roots in this city.

PREMIUM HOME APPLIANCE (pha)
I was born in San Francisco's U.C. Hospital in 1979. I lived in South San Francisco with my parents.
My mother Yvonne, a native San Franciscan, grew up in Hunters Point. We physically moved from San Francisco in 1990, but our hearts remained. Taking over Premium Home Appliance represents an opportunity to return to the city of our roots.
I've been in the service business since 2006. I was initially drawn to the business because of my mechanical aptitude; desire to work outside of an office, and my enjoyment of meeting new people.
An unexpected benefit is the joy I derive from seeing the look on my customer's faces when I have returned to them their range or other appliance in perfect working order.
I have long admired Jeff & Elizabeth Peterson's business processes and commitment to their customers. I am so pleased to be in a position to continue their tradition of stellar customer service in San Francisco.
My commitment to Premium Home Appliance customers is to continue the same level of technical and personal customer service you have come to expect.
I look forward to meeting you.
VIKING RANGE LLC's only authorized servicer in San Francisco, CA since 2008, servicing only the VIKING brand